The Perfect Bike Seat Cover for Kids
Give your kids bikes that extra splash of fun! BikeCap's bike seat cover for kids is perfectly designed in a sweet, cute and cuddly print that will make riding that bike a breeze. Such a saddle cover will make children want to ride their bikes even more often! The BikeCap seat cover for kids is designed with a special feature; the antitheft ribbon.
Pay attention: we offer two sizes. The regular version is developed for adult bicycles only and special bikes like the beach cruiser bikes. BikeCap also offers a kids sized bike seat cover which is designed for children. Shop now using the button below or read more on the rest of the page!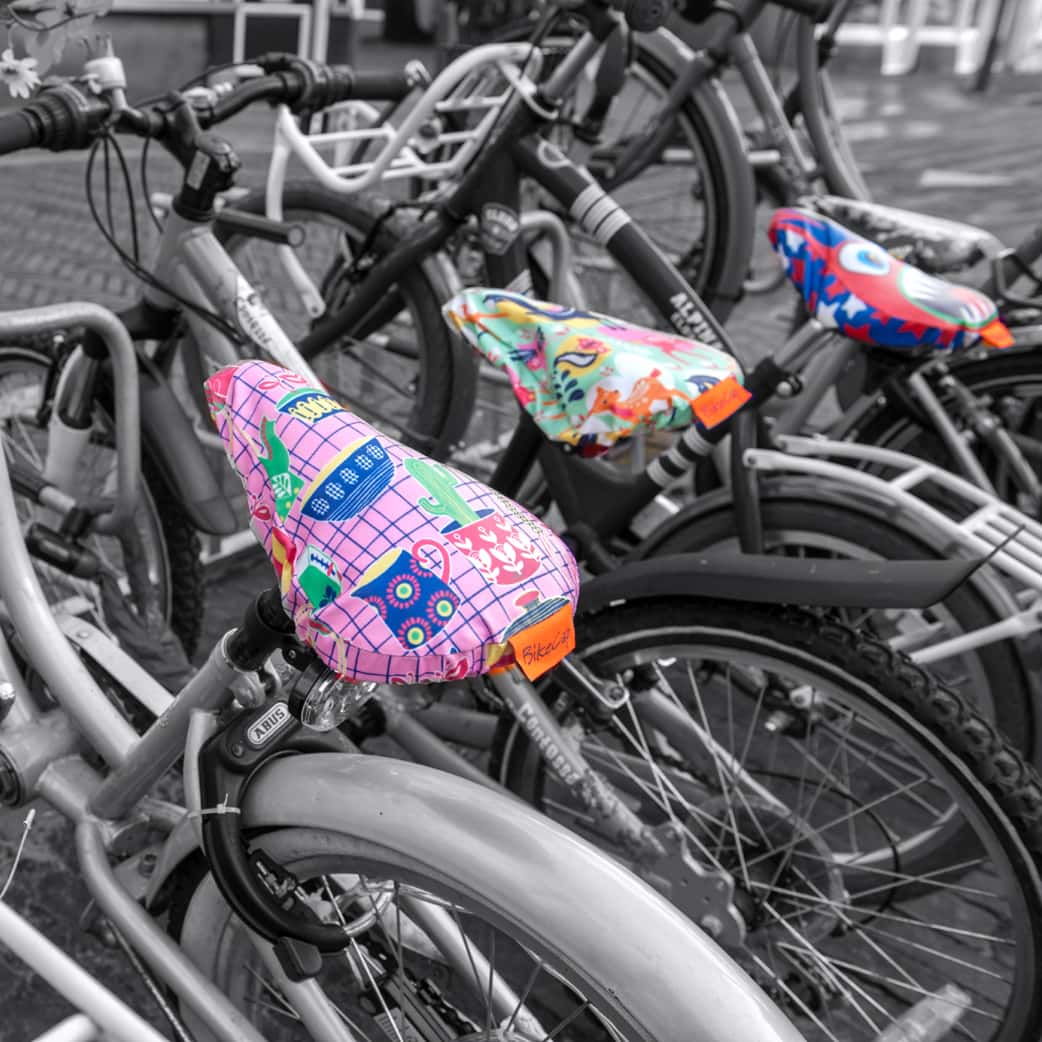 Saddle cover kids sizing
The BikeCap bike seat covers kids will give those children's bicycles a stylish character. Tricycles, balance bikes, mini bikes or mountain bikes. We offer seat covers for all types of kids bicycles. You can find the perfect printed bike products for your kids bike in our online store.
These covers are a joy to watch and very functional at the same time. It will ensure dry bottoms as the covers repel water. No more wet leggings and pants while playing outside riding your kids bicycle!
Pick your color
Select your favorite color and navigate directly to the filtered results for your saddle covers kids category: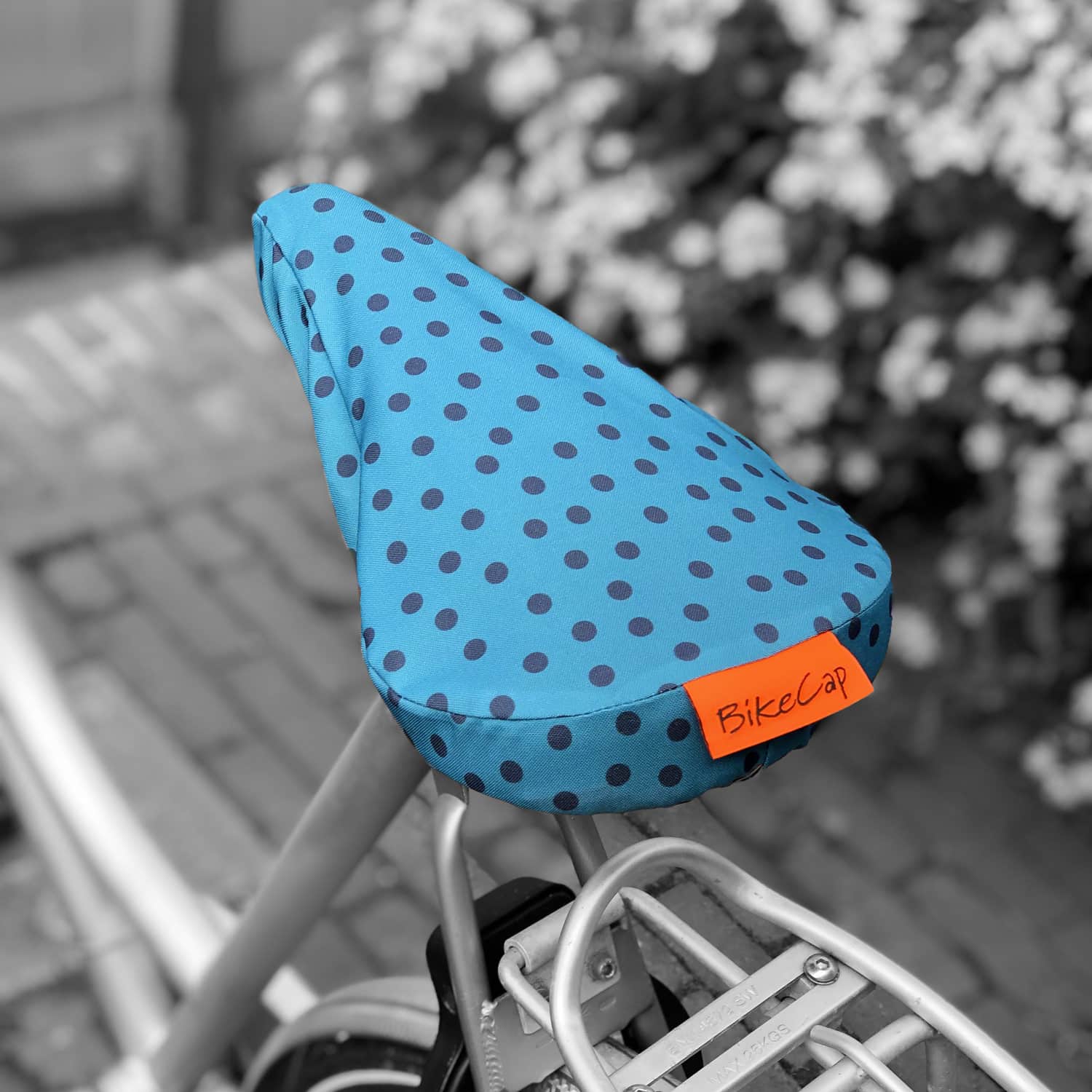 BikeCap kids collection; playful & functional
We offer a wide collection of seat covers and matching bike bags and rain hats for children. These joyful designs will make any bike ride a pleasure for kids. Even when it's raining cats and dogs!
Sweet girly prints or though prints for cool boys; you can find the perfect print here at BikeCap. The covers have one thing in common; all are produced of the same base material. A strong but smooth woven fabric that repels water. These covers bring a smile to your face! Did you know our seat covers are developed with an antitheft ribbon? Now you can park your kids bike without worrying about it being stolen.
Give your son, daughter, niece, nephew or friend a great present that is very useful at the same time!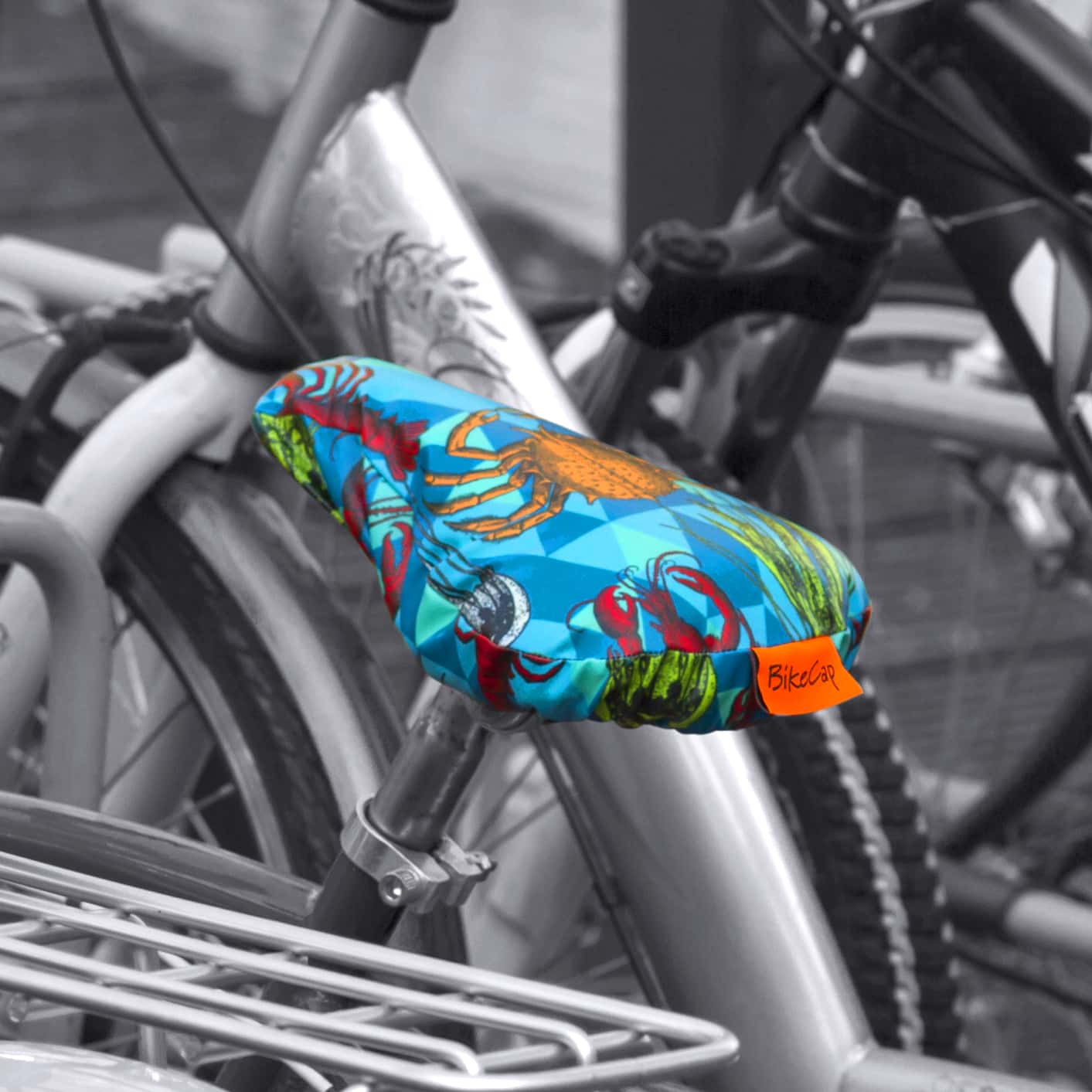 Service
We strive to offer great printed products as well as great service! Our customer service department is available to help you with any question you might have.