BikeCap Handlebar covers
Gloves are no longer required when you have these handlebar covers for your bike! Water and wind repellent as well as comfortably warm. The characteristics of the BikeCap handlebar covers. A must have during any cold weather bicycle ride. Easy to install, as these covers simply slide over the grips and brakes.
Have a look at our fancy dessins!
The dimensions are L36 cm x W22 cm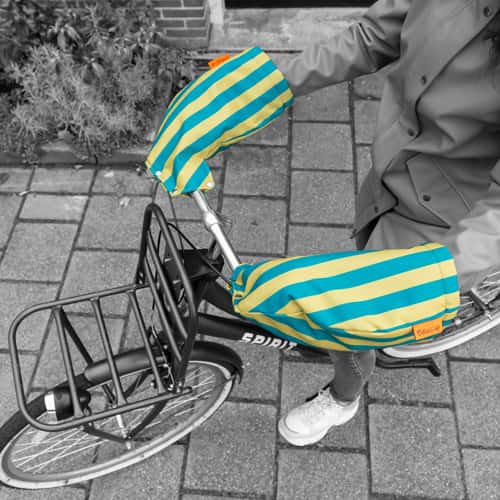 The BikeCap Handlebar covers
Cold, clammy hands can be easily avoided using the BikeCap handlebar covers. Numb fingers can really spoil a nice bike ride. You can take a chance and hope for the best when the sky is turning clouded and grey. But weather can be very unpredictable, so why not be prepared?
BikeCap offers a full collection of bicycle gear, that can make your rainy bike rides way more comfortable. The handlebar covers for instance are very modern and are the ideal method to keep your hands well protected from rain, hail or even snow.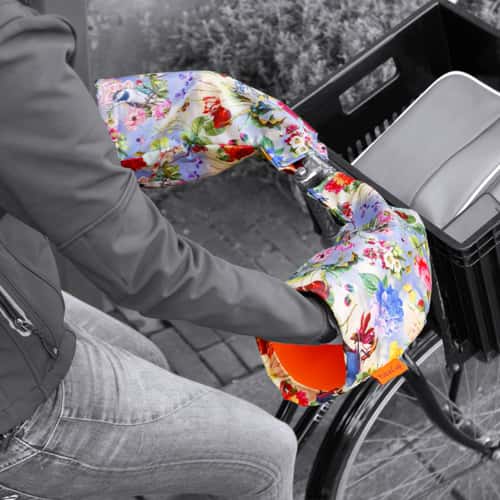 Keep those hands comfortably warm
The materials we've chosen as well as the construction make a great water repellent product that blocks out wind and rain. BikeCap handlebar covers help you to keep your hands comfortably warm. No more clammy cold hands during the wet seasons bike rides!
The soft touch lining is a joy for your hands. Our handlebar covers have a simple attachment system. The buttons can simply be closed after the covers have been slid over the handlebar of your bicycle. The covers remain firmly in position at all times. Just enjoy the extra comfort!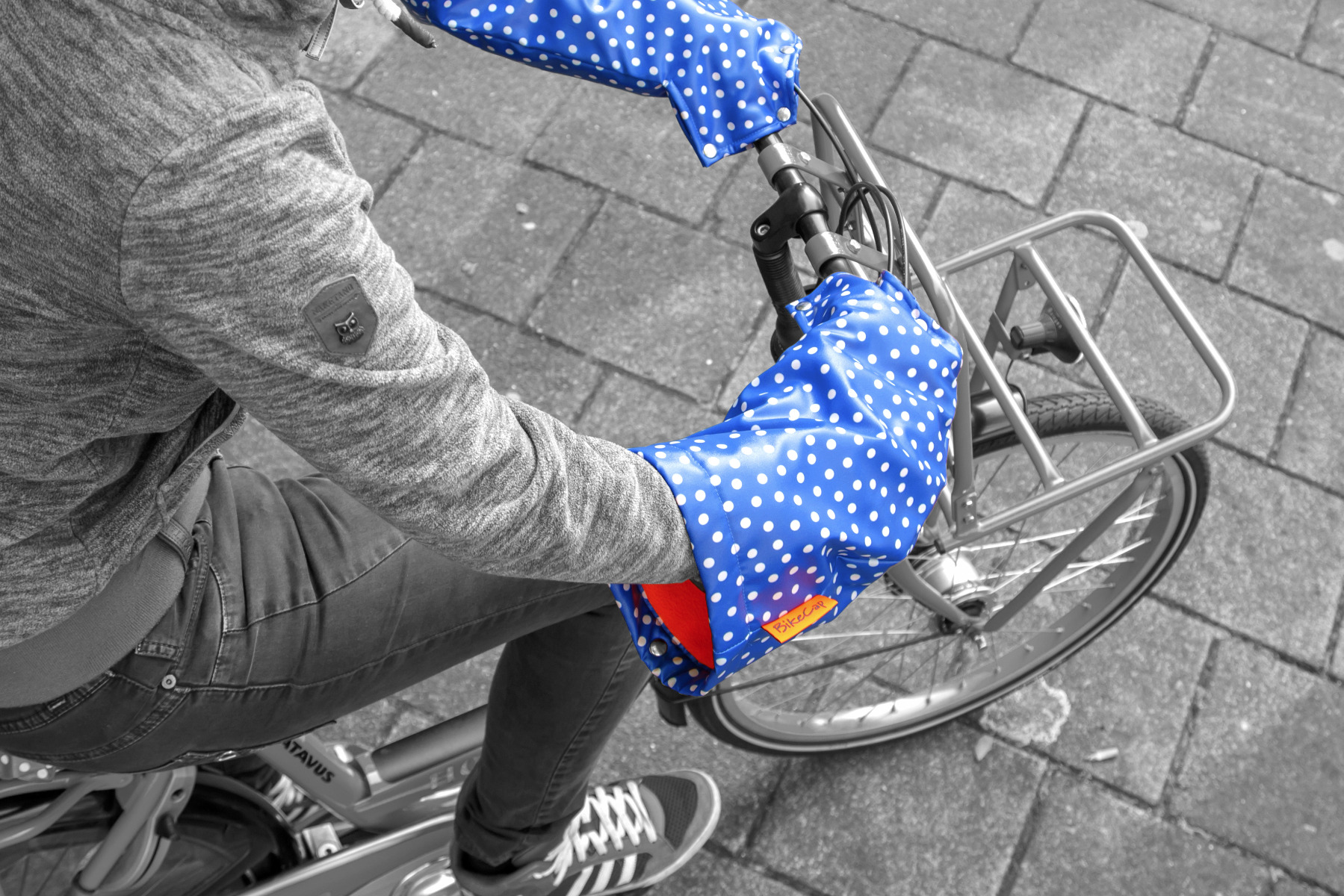 'Look & feel'
The BikeCap handlebar covers have an in house design. A thorough testing period resulted in this look. We're always going for the creative approach. Aside these lovely handlebar covers, we've designed several other products that will add comfort to your bicycle ride.
All available in a wide variety of prints. Delft Blue tiling images, pretty flowers, polka dots or graphic structures are just a small selection of our available dessins. Have a look and see which one you'd like best! Not only do these BikeCap covers look lovely, they also give lots of comfort. The lovely feeling of warm comfy hands are now a given.
Just order your handlebar covers now and enjoy the extra comfort!