Moomin Bicycle Accessories
Sniff, Snufkin, Snorkmaiden remember them? They are the characters from the Moomin family who have appeared on television and in comics. They were created by the Finnish writer Tove Jansson in the 1940s.
BikeCap has created a collection starring these cute creatures!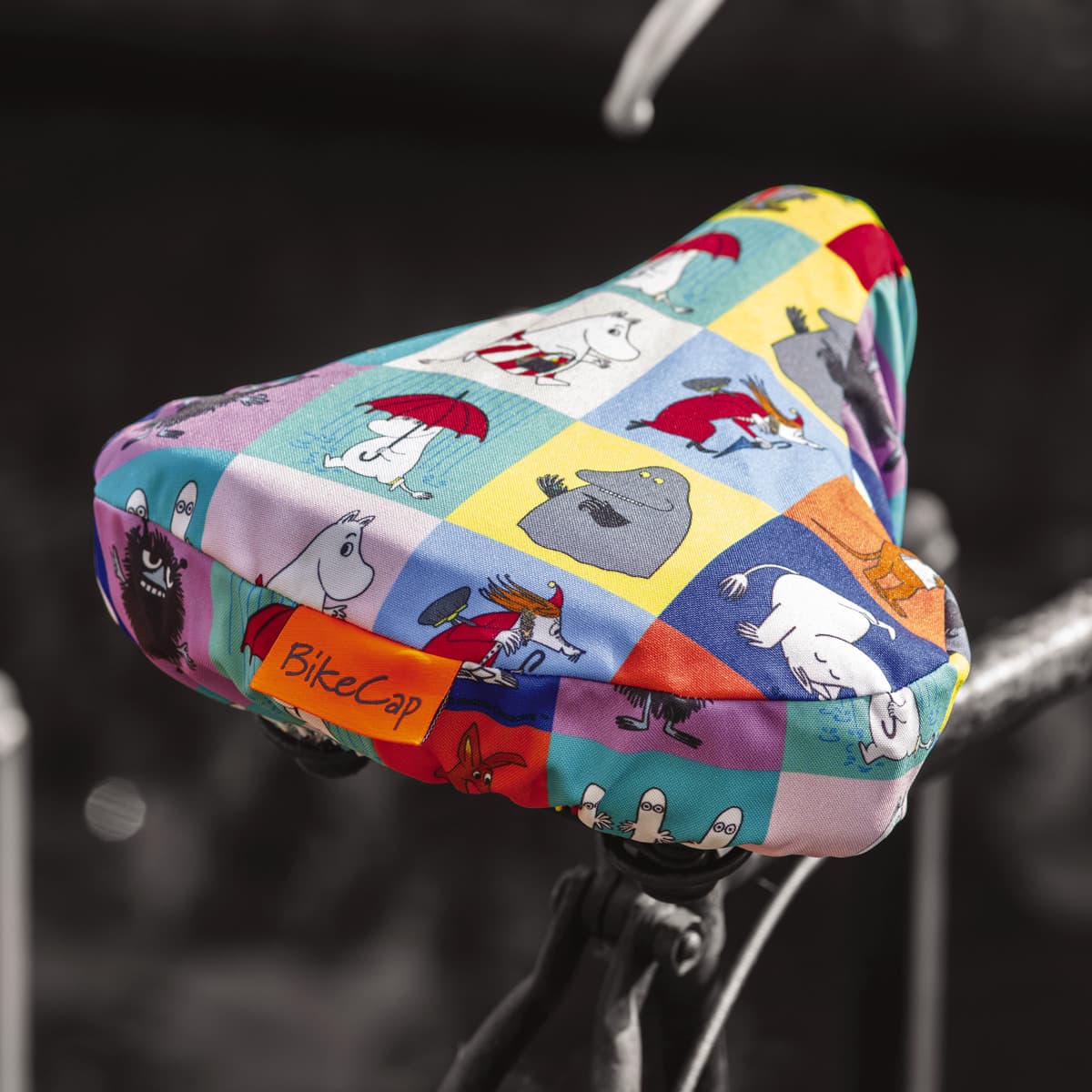 The Moomin collection is here!
BikeCap sells beautiful accessories for both adult and kids nder bicycles. Think of saddle covers, pillows for your luggage carrier, bicycle crate covers, hand warmers, bicycle bags and rain hats.
We have incorporated the funny cartoon characters Moomin into the best designs. We have Little My, Rainy Day, Hurry Mama, In Love in addition to many other fun themes. Lots of variation in color and designs, so everyone can find a nice one!
All trusted products in the Moomin style
BikeCap has incorporated the world famous figures into the well-known bicycle products. The Scandinavian trolls can be seen in the best designs. A wide variety of colors and prints ensure an extensive Moomin collection, which everyone can enjoy.
Naturally, these items are again made of the trusted water-repellent material and with smart details. Consider, for example, the handy anti-theft ribbon that also keeps the Moomin saddle cover in place. Or the bicycle crate cover with the handy zipper finish, which quickly shields your belongings from the rain.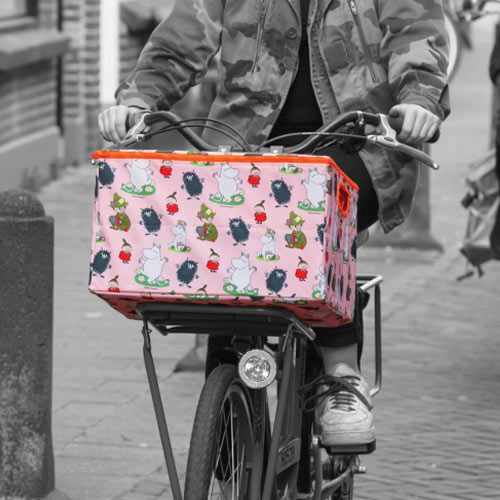 Cycling with the Moomins!
The well-known figures from the Moomin Valley are now available in the nicest prints. How about Lilla My or Sniff? Mama Moomin and Snorkmaiden are there too! For many years the Moomin strip was a regular feature in the London Evening News. Now they can be seen on the trusted products from BikeCap!