Bike Seat Cover
Please have a look at BikeCap's bike seat cover collection. These eyecatchers will give your bike a trendy look and keep your bottom nicely dry during a rainy bicycle ride! The BikeCap saddle covers are executed with an extra feature like the antitheft ribbon.
Aside the adults size we also offer a smaller kids size which is specially designed for children's' bicycle seats.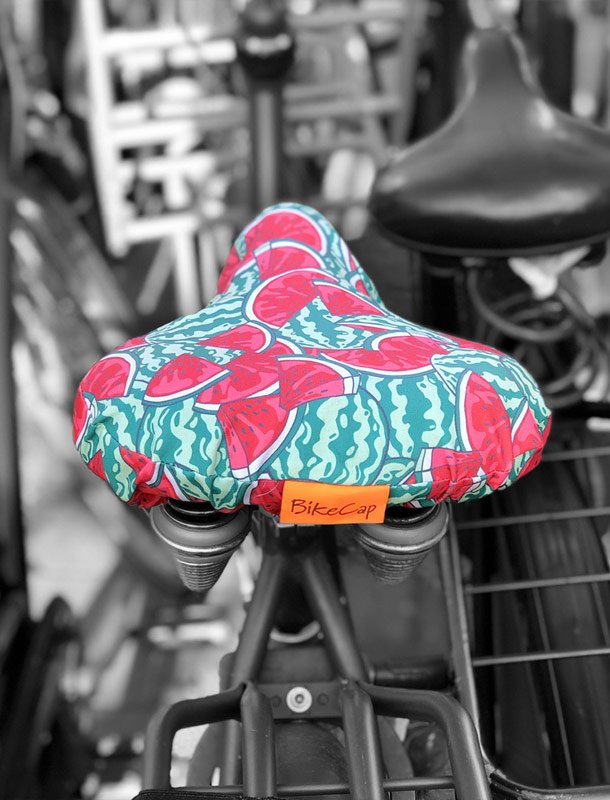 BikeCap's bike seat covers
The BikeCap seat cover will give your bike a stylish upgrade!
Whether you ride a butcher's bicycle or a beach cruiser bike. A city bicycle or a sporty mountain bike, we offer the perfect print for any bike seat! We offer seat covers in a wide variety of dessins. All with its' own specific look and feel. The covers keep your bottom nicely dry during rainy rides. BikeCap combines fashion and function, which results in a comfortable bike ride.
Select your color
Select your favorite BikeCap color and navigate directly to the filtered results for your Bike Seat Cover category:
Bike Seat Covers, for Kids & Adults
BikeCap offers the most trendy designs in bike seat covers for both kids as well as adult bicycle sizes. Ensure a dry bottom using these covers during a wet seasons' bike ride! Riding your bicycle in the rain can be chilling. It's no fun for adults and even less so for the kids! A cover for bike seat is the solution for a pleasant dry biking adventure. Those soaking wet bicycle seats are no longer an issue.
View our Adult Bike Seat Cover products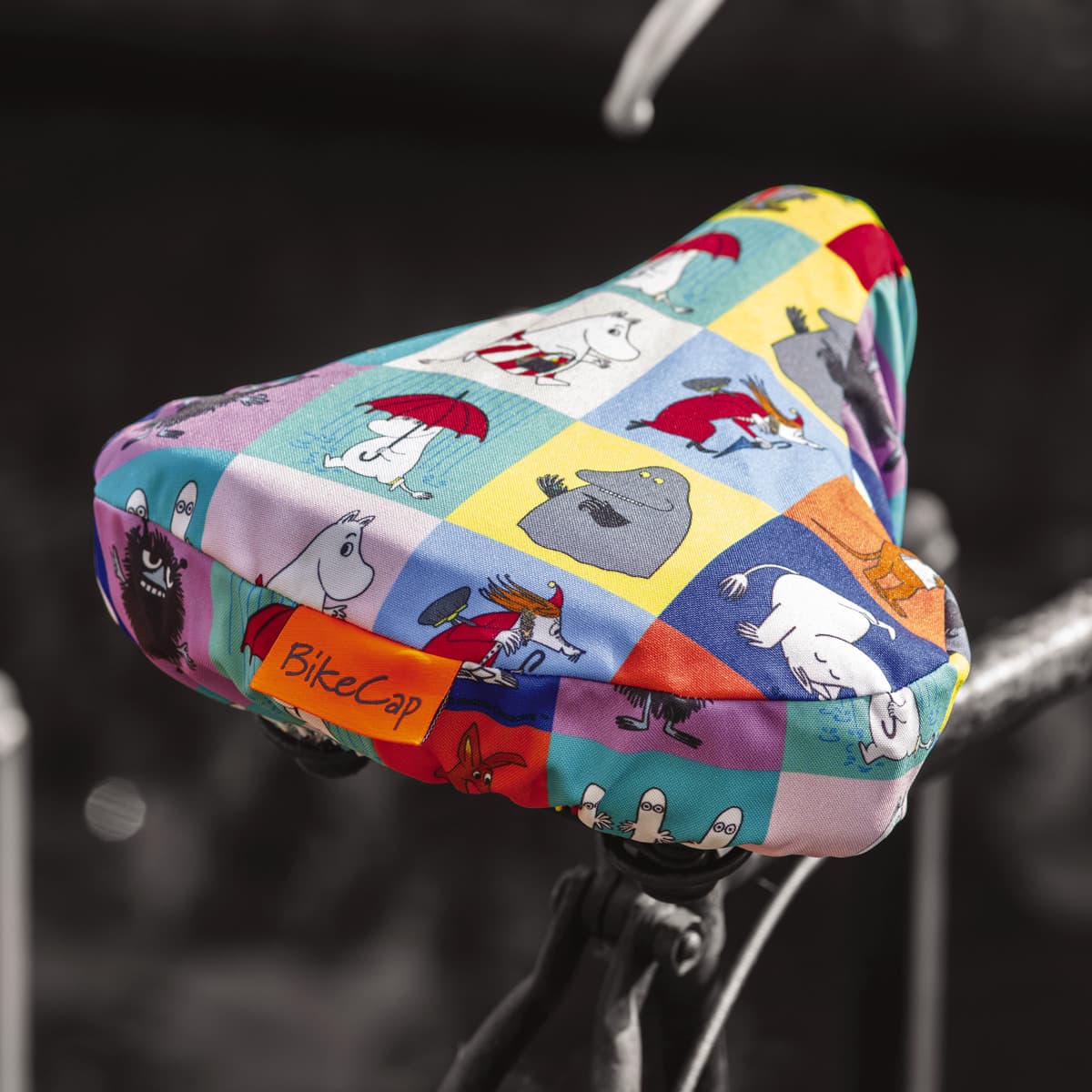 Functional Bike Seat Cover
Owning a saddle cover has several benefits. First of all your bicycle will get a stylish upgrade. Your bike becomes unique and this will help you to find it easily in a crowded park or at a busy area. Secondly your bike will be more pleasant to ride, as our cover will keep your seat dry at all times. This way you'll enjoy your cycling even more!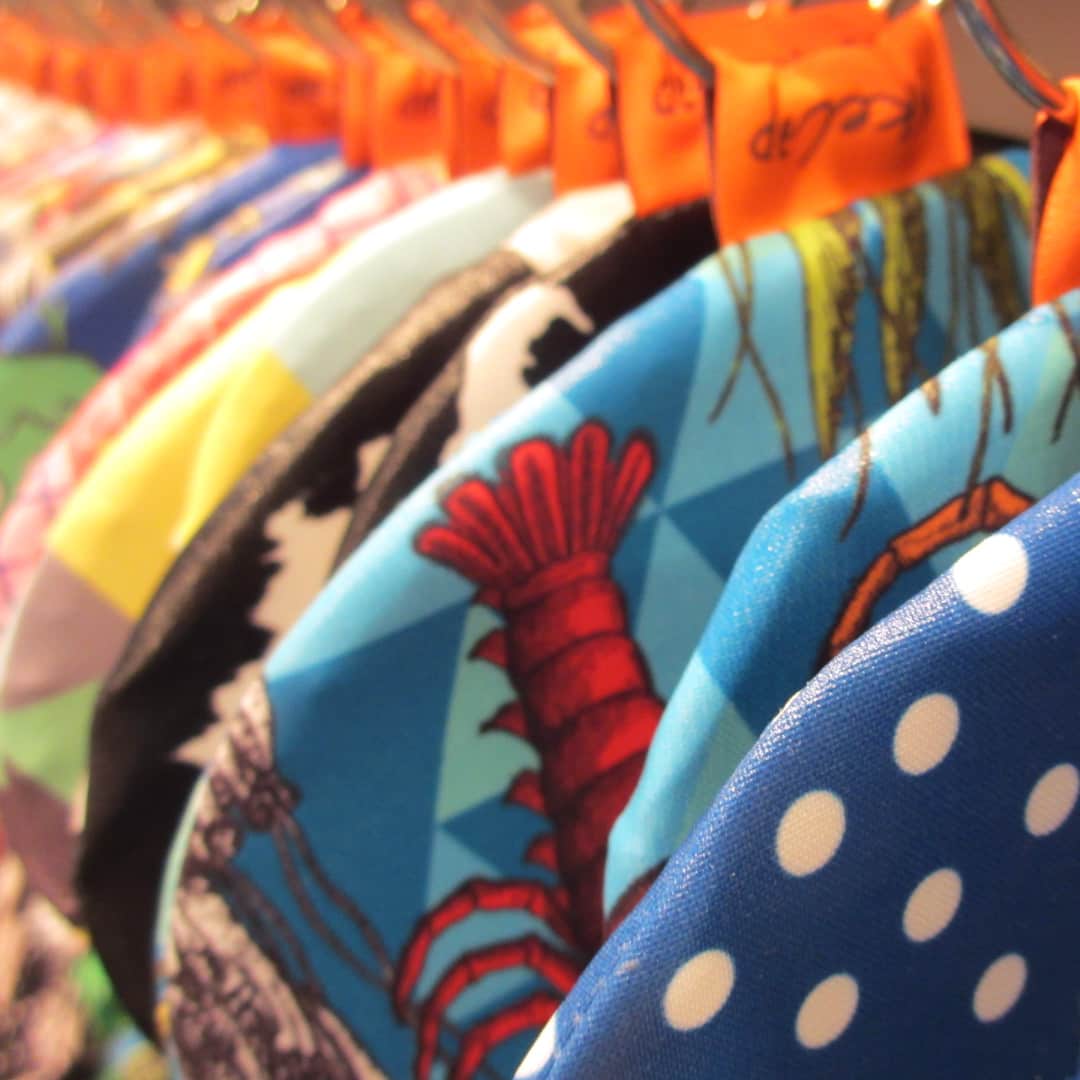 BikeCap Bike Seat Cover: Unique Design
All BikeCap products are designed in house. We use the best quality and workmanship to create a great product. The cover is created out of a strong but smooth woven material, which repels water. A feature all of our products possess. Our online store show over 50 specific dessins for you to choose from.
The perfect way to keep your bottom dry during a rainy bike ride and to find your bicycle in a glimpse of an eye in any crowded area!
The smart antitheft ribbon will ensure your cover to remain yours, as the construction will keep it firmly in position.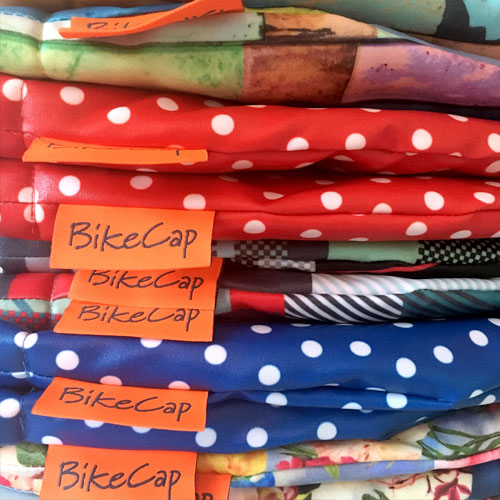 Bike Saddle covers in a unique theme
Below is a list of our best-selling seat covers. They all look great on your bike: promise! You'll see some styles that other happy customers have bought.
Select one of the themes below to shop::