Bicycle kids products by BikeCap
BikeCap offers a nice collection for kids as well. We've developed seat covers, rainhats and a bike bag to fit their specific re­quire­ments. BikeCap is specialised in stylish and practical products for bicycles.
Our products add fun to the kids bikes!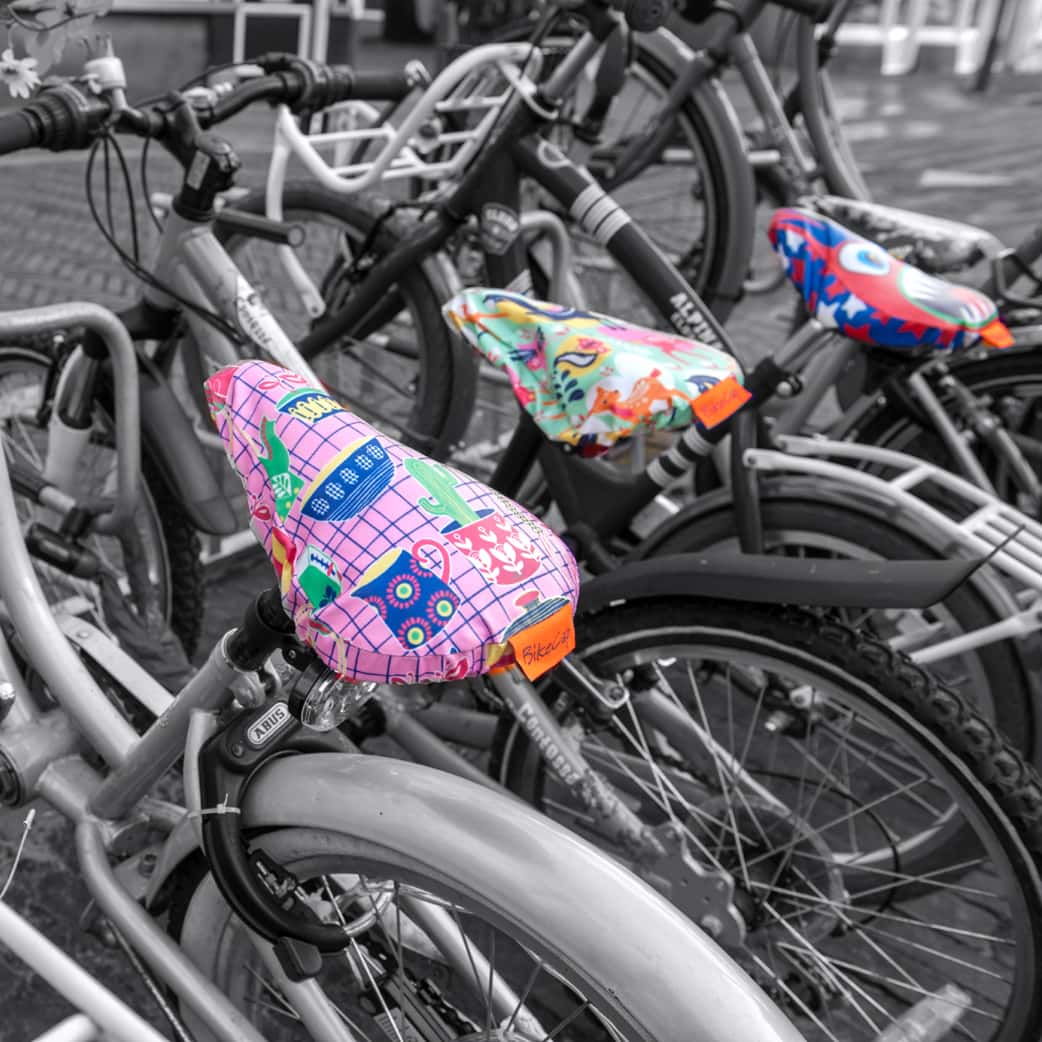 Embellish your kids bike with a saddle cover
A bike seat cover embellishes your bicycle and gives it that unique look. This way a kid's bike is easy to be found at a crowded area. Imagine the school grounds or a parking lot at the sports facilities. Searching for your bike is no longer a problem when you have one of those cheerful BikeCap seat covers placed on your saddle!
The antitheft ribbon ensures the cover to remain in position. These seat covers come in two sizes. The kids size which fits on all generic children's bicycles and the adults size which fits perfectly on the special designer bikes that have a wider saddle like a beach cruiser for instance.
More about saddle covers for kids bikes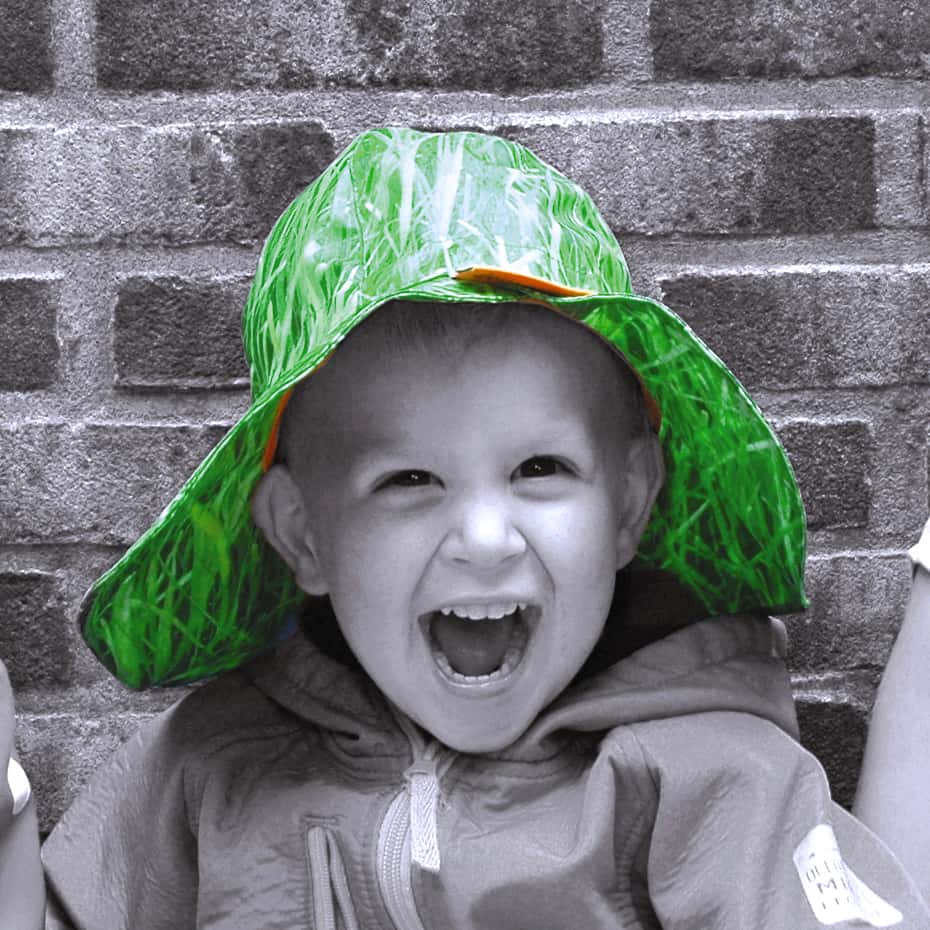 Rainhats for children
Rain hats is also one of our specialties. Our sou'wester is a joy to wear during those heavy showers! Wearing a BikeCap rainhat makes the rainy bike ride just a little less annoying.
We've added a special trim; an elastic ribbon that allows you to perfection the fit of the rain hat. This way your sou'wester will stay in position at all times, no matter how tough the wind is! Either you ride your own bike as a child or sit comfortably on the rear rack, shielded by an adults' back, this rain hat will give good comfort!
When combining this with the BikeCap handlebar covers, you are guaranteed of a comfortable bicycle journey. Cold hands are in the past. The lining is really pleasant and cuddly soft! Perfect for those small children's hands.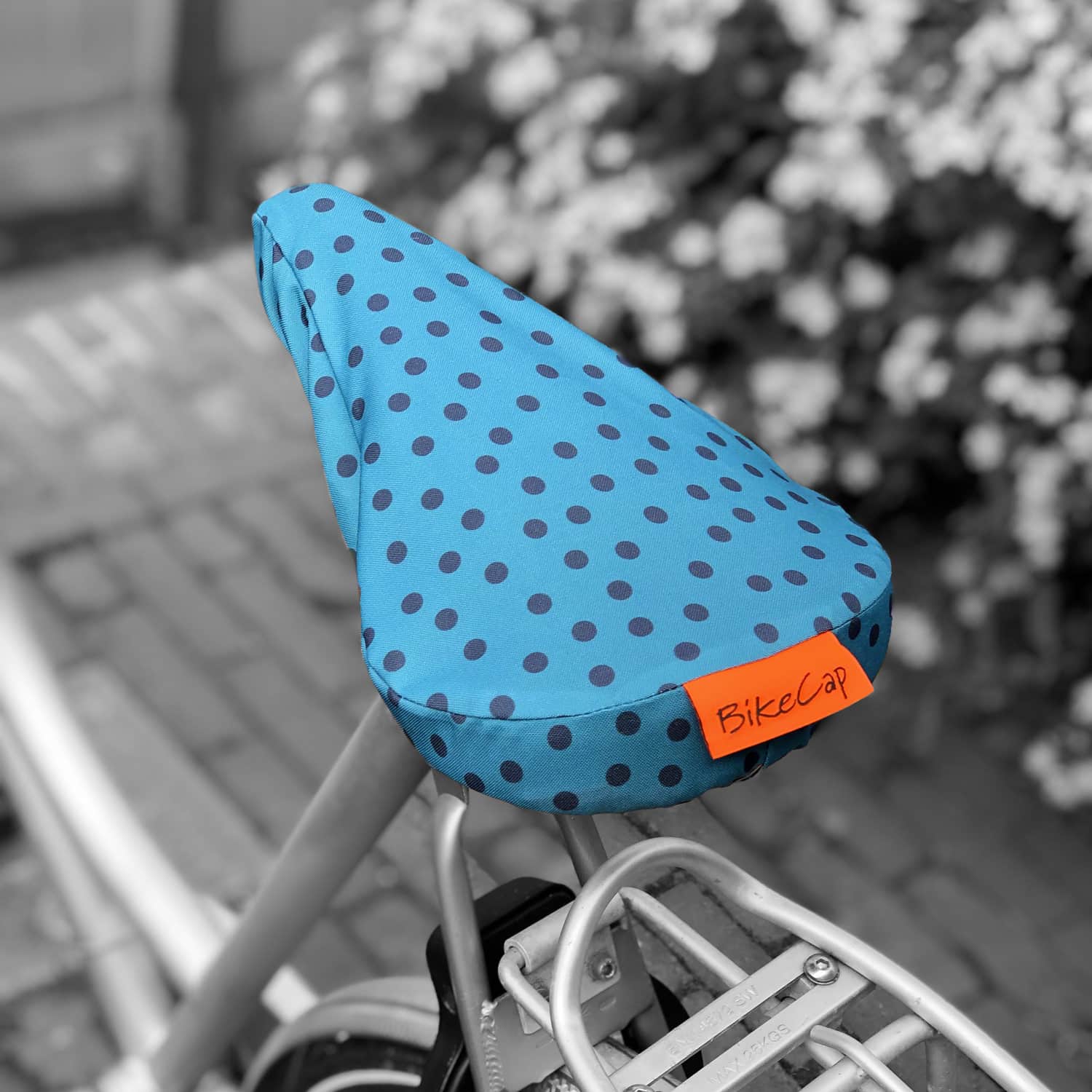 Practical: the BikeCap pannier bag for children
The latest BikeCap bicycle bag is perfect for children's bicycles. We offer these bike bags in a wide range of striking prints. The two roomy compartments offer enough space for their belongings, so they can keep their hands on the handlebar for safe cycling.
As you may expect from BikeCap, also this product is very easy to assemble and durable. At the backside of this bag we've applied two reflective tapes. These will light up when a traffic light catches it. This detail makes them stand out a bit more in traffic; a safe idea.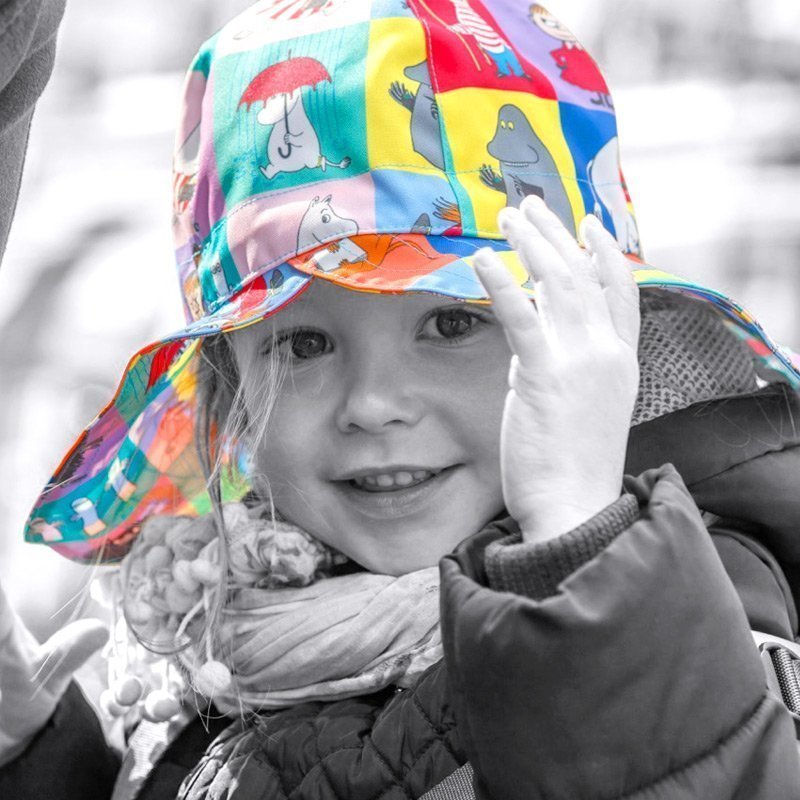 Let's create that BikeCap look for your bicycle!
Aside the many prints we offer, we've also designed a special collection in Moomin figures. Check it out, it's a really cute collection! You can style those kids bikes completely with all the great products we have to offer.
Aside the seat covers, rainhats and bike bags we also offer handlebar covers, seat pads, kids bike seats and bike crat covers!
Have a look at our collection and style that kids bike as you like it with the BikeCap accessories!