Rainhat for children
Partying in the rain, splashing water all around. The joys of being a child. Our rain hat kids will protect their faces whilst playing outdoors. Let's have fun! The BikeCap hat can also be useful in the summer, as the brim will shade their faces. An ideal product!
Available in two sizes:
S for head circumference 53 – 55 cm
M for head circumference 55 – 57 cm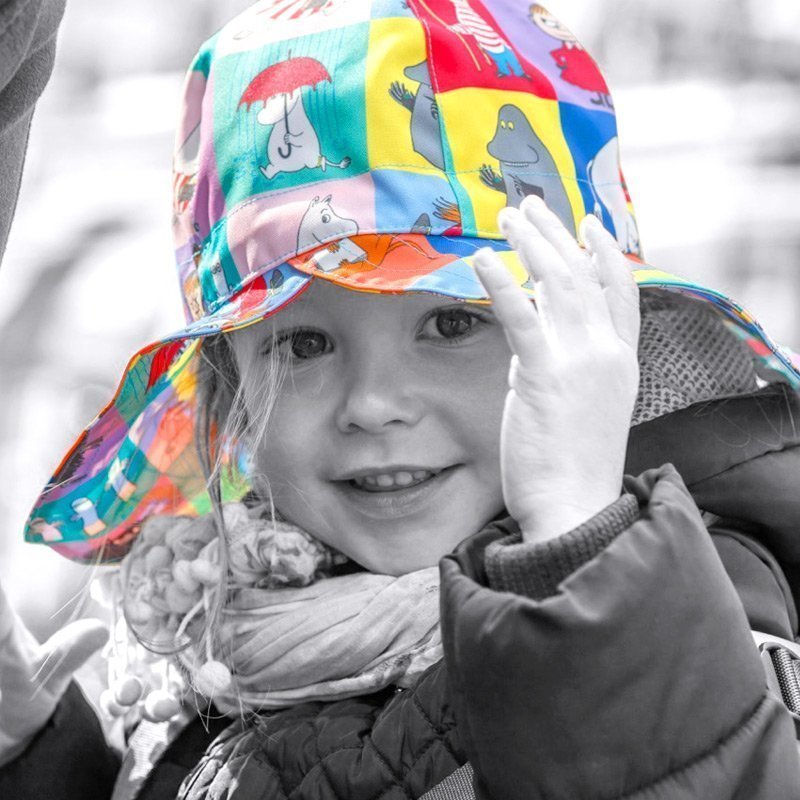 BikeCap Kids sou'westers
The BikeCap rain hats are functional as well as cute. First and upmost important; these hats will keep those lovely kids faces and hair dry. Well protected against weather conditions like rain, hail, snow and though wind, makes the chance of a cold less likely.
Keep them healthy and strong wearing those great BikeCap products!
Our hats are created out of a smooth woven material which has a special feature that repels water and will block out the wind. A comfortable material to wear during these harsh weather conditions. Secondly we've designed these hats to be playful, happy and cute at the same time. We have so many great prints to choose from. Children will love to get one of those!
Bring a smile to their faces and buy them a sou'wester from BikeCap.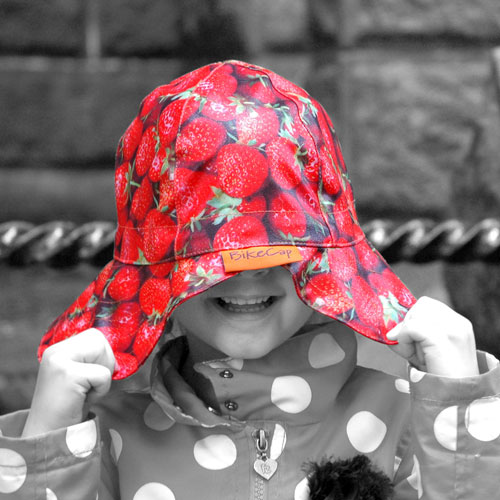 Rain hats for boys, girls and adults!
BikeCap has rain hats in store for all of us. The elastic trim added to the hat, makes it possible to adjust the size to the exact fitting of the head.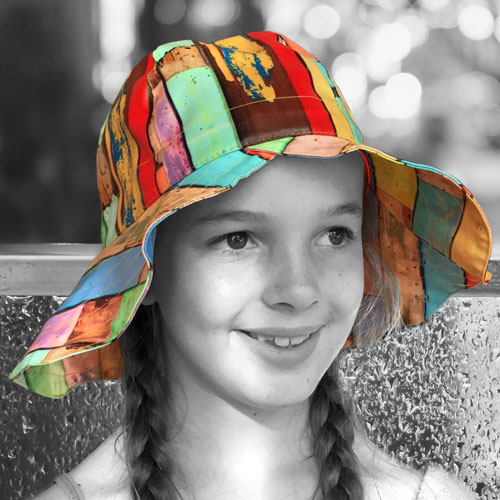 Buy those cute BikeCap rain hats for kids
Sou'westers in all sorts of colours and prints. We offer a wide variety in children's hat wear at BikeCap. All of them have that unique BikeCap style. Kids will love wearing these as they'll enjoy playing in the rain wearing such a cool rain hat!
Check out the collection and see what we have in store!